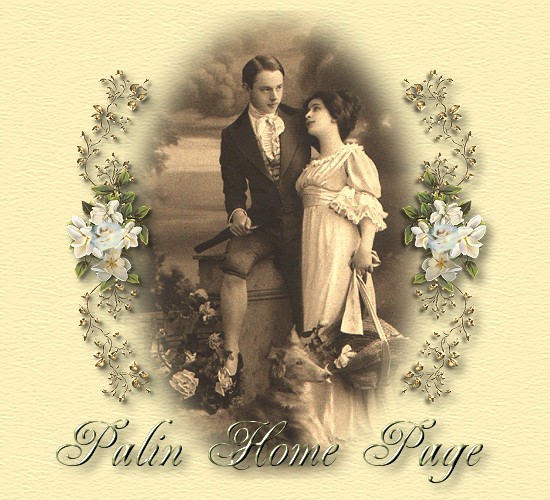 WELCOME TO MY PALIN RESEARCH










My Palin Research has started with Robert Palin date of birth probably around the 1800's. Unfortunately I am unable at present to go back further than that. This is due to the 1861 census giving Robert's birthplace as Westminster and his date of birth disclosed would mean he was born around the turn of the century. Unfortunately I have been unable to find Robert and his family in the 1851 census for either the Kent or Middlesex area. I did however find a Robert Palin on the 1841 census with details of children etc being the same as my Robert Palin. The problem lies here is that instead of Robert being shown as a shoemaker he is shown as occupation of a policeman. This could be an error from the enumerator at that time or it is possible perhaps that Robert wasn't able to find enough work as a shoemaker and sought employment as a policeman. I hope at some stage to be able to access the parish records for the Westminter areas and hopefully will be able to find a Robert Palin.

I do know there are Palins in the Marylebone area but as yet could not say if my Palins are related in any way.